Black & White Film Developing | 35mm, 120, sheet film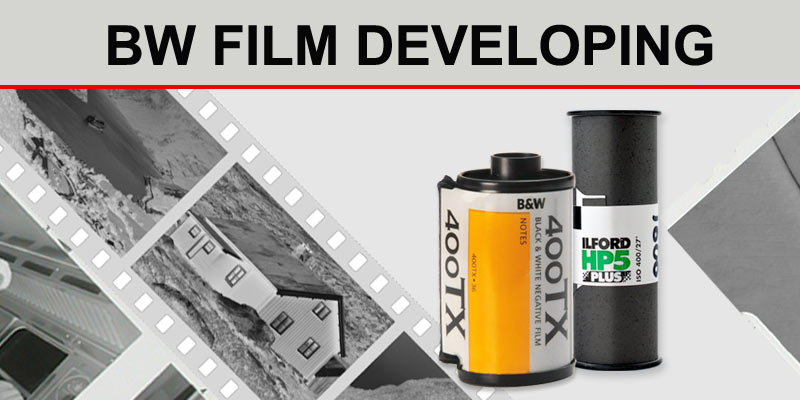 Black & White Film Processing
Use our 1st class Freepost label to send film to us - no limit to how many films you send
We can develop any make of black and white negative film from 35mm to medium format and sheet film up to 8"x10". Our recommended developer is Kodak Xtol, which produces fine grain and outstanding tonal graduation as well as being kinder on the environment.
Order our professional quality film services online and then send us the film, using our
Freepost label
. Choose the service you'd like from the options below and you'll be able to refine your choices in the following pages. 'Develop only' for photographers who scan their own film, is a little cheaper on postage. *Online and postal services and prices may differ from those in store
Can't use CD?
Order the CD service but send a USB stick with your film. We'll understand what you need.
We aim to complete orders same day for a quick turn round. Alternatively choose the WeTransfer option and we'll email a link from where you can download your files (Jpeg only). Note
Jpeg format info
Before you post your order:
A link to our Freepost label is at the bottom of any page for you to print
Sellotape the label to a strong envelope and it's ready to post
A confirmation of your order is emailed to you – please include a print out of this with your film ( or hand written note )
---