Large Prints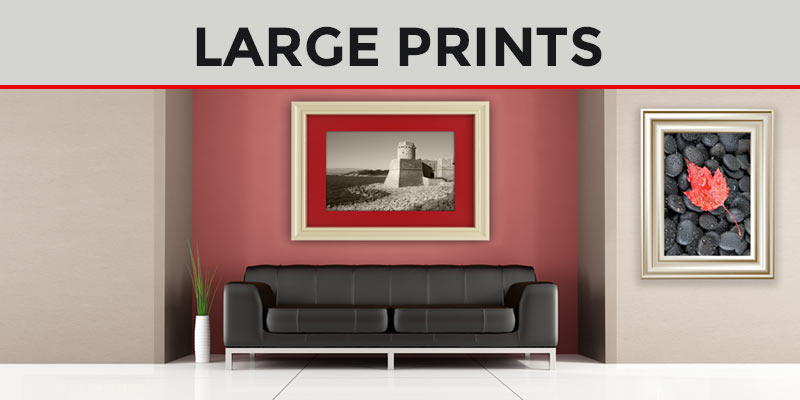 Large Prints Sizes with Epson Ultrachrome Inks
Our Epson printers use only permanent Ultrachrome K3 inks with print sizes up to 1.1m x 2m onto a variety of archival quality papers. The image area can be any format: we charge for the inked area and include 50mm of border as standard to make it ready for framing.
Prints from digital files
Every image is assessed before printing and if we spot a problem, we'll confer with you because we never sign off a job until we are happy with it ourselves. Our print workflow is calibrated from start to finish to give vibrant and faithful colour time after time.
Prints from Film
Prints from film include scanning. Colour and density are optimised to interpret your photograph, but we can also colour manage to your specifications.
Papers suited to photographic work – MORE INFO
Fuji Pearl & Gloss 290gsm
Baryta Fibre Gloss 320gsm
Titanium Opalescent 280gsm
Fuji Hi White 260gsm
Fine Art Giclee papers – MORE INFO
Cotton Rag Textured 300gsm
Cotton Rag Smooth 300gsm
Baryta Fibre Gloss 320gsm
Photographic Finishing
When you've had a large print made you may need it mounted or laminated. We can offer a range of materials for this purpose. Click the link for more info - MORE INFO
---